Why a move to welcome the Stamford Bridge misfit back to Anfield is a calculated risk worth taking.
Liverpool need a striker. Badly.
Chelsea have a striker who is low on confidence.
Brendan Rodgers needs to get his Anfield fan-base behind him after a very poor start to the current campaign.
Read more:
Higuain Liverpool: Argentine on Anfield radar
Read more Chelsea transfer rumours.
Read more Liverpool FC news.
By all accounts AC Milan are ready to cancel their loan deal with Chelsea and as such Fernando Torres will seemingly be on his way back to Stamford Bridge but is certainly not part of Jose Mourinho's first team plans and as such the 30 year old Spaniard will be looking for a new home.
Whilst there is no denying Torres isn't the same player who burst onto the scene at Anfield following his move from Atletico Madrid to Merseyside back in July 2008 and is clearly not a player in form but what would Liverpool have to lose in the potential capture of a former fan favourite?
When you look at just how ineffective Liverpool's current crop of forwards have been and the ongoing injury struggles with Daniel Sturridge such a move seems all the more plausible.
Liverpool's striking quartet of Rickie Lambert, Fabio Borini, Mario Balotelli and the aforementioned Sturridge have racked up a measly two Premier League goals in a combined total of 30 appearances and in comparison to such worrying stats Fernando Torres's form in recent seasons doesn't look all that poor.
Torres isn't over the hill but is clearly short on confidence but a move back to Liverpool could well provide him with the type of opportunity to revive his career that he wouldn't find elsewhere.
We are talking about a player 250+ goals to his name.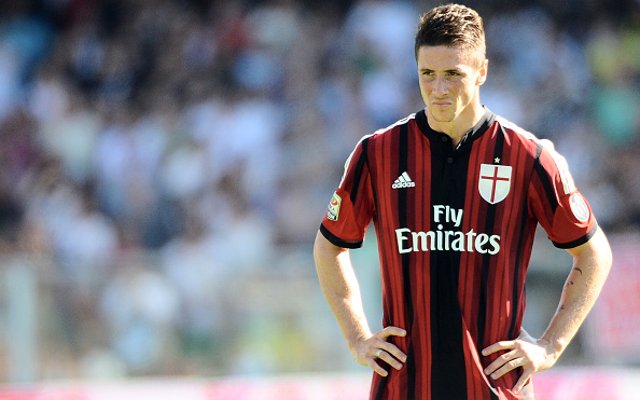 A move for Torres could perhaps be an initial loan one and is surely one that Chelsea would be open to accepting, especially as it could perhaps lead to the possibility of securing at least some funds from a permanent sale should the temporary switch help to act as a good shop window for the one time World Cup winner.
Liverpool's American owners may be reticent to spend big on a further striker signing in January given the amount they handed Rodgers over the summer and therefore a cost effective move to bring in Torres could in many ways be a calculated risk worth taking.
Despite his current standing in the game even his most ardent detractor would have to concede that Torres has at times been a world class forward and that instinctive ability to be in the right place at the right time isn't one that can be so easily vanquished.
Also, think of the shirt sales!