With Dani Alves slowing down and their alternative not looking good, Barcelona are on the look-out for a new player to fill their unique right wing-back role.
Barcelona have had the world's best attacking right back for so long that it must be difficult to come to terms with the fact that they will eventually have to move on.
But with Dani Alves passing thirty and starting to acquire more injuries, the Catalan club must start looking to the future.
Their current backups in the position have got problems of their own.
Martin Montoya was the heir to the position, but he hasn't been able to get into the side, and has been so unhappy with his game-time that he's declared he's "100%" leaving Barcelona in the January window.
Montoya's rival for the rightback spot is Brazilian Douglas, who was signed from Sao Paolo earlier this year, and has been utteraly awful in both his appearances for the club.
Neither of the pair are in the squad to face PSG tonight, and one imagines that club officials are workign hard to draw up a shortlist of potential new right-backs for the team. Here are some of the names likely to be on it.
SEE MORE:
Man United Hopes Of Nani Return Crushed After Another Ed Woodward Blunder
FC Basel Rub It In With Cheeky Instagram Post After Beating Liverpool In Crucial Champions League Clash
Arsenal Target William Carvalho Pondering 'Many Premier League Offers'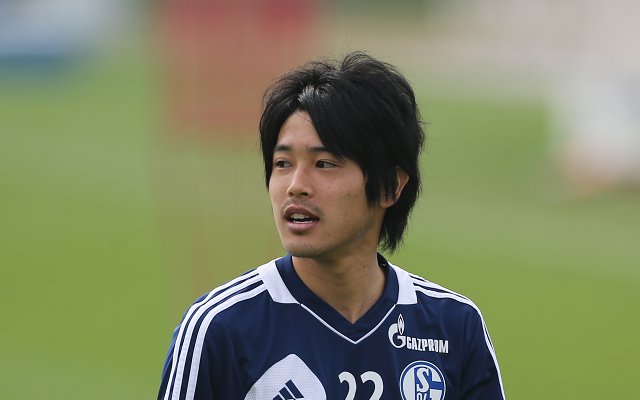 5. Atsuto Uchida- Schalke 04
With Barcelona's awareness of their global brand always an important factor in their signings, a move for a Japanese international could be on the cards. Uchida is a fantastic worker for Roberto di Matteo's Schalke, and is one of the few defenders who can claim to have an engine as impressive as Dani Alves. While he lacks some of the attacking flair of the Brazilian, he more than makes up for it in defensive aptitude.