Ten most drastic collapses from once-great players.
They say in football that you're only as good as your last game, but it's fair to say some footballers have fairly good games nearly every time they play, and that is how they earn their reputation. However, very quickly a player can also start having nightmare after nightmare on the football pitch, getting things wrong with nearly every touch. Read on for a list of ten great players who totally lost it later in their careers…plus one bonus!
SEE ALSO:
10 World Class Players Who Could Make Premier League Transfer Moves
Most Booked Premier League Players Ever
Richest Football Clubs In The World 2014
10) Kaka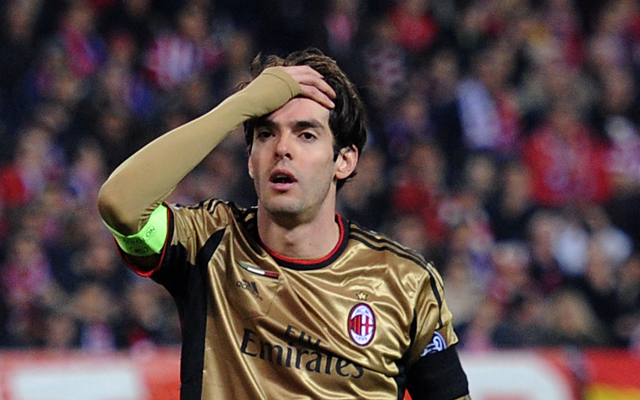 An absolutely world class performer for many years in his first spell at AC Milan, Kaka just never got going again when he made the big-money move to Real Madrid in the summer of 2009. Injuries played their part in the Brazilian playmaker's decline, but it is startling quite how ineffectual he became at the Bernabeu, and despite still only being 32, he is back playing at a much lower level with Brazilian side Sao Paulo.
SEE MORE: Hottest Celebrity Football Fans.