Attitude!
Former Arsenal and Liverpool WAG Alice Goodwin, who is married to Jermaine Pennant, was looking hot as usual in front of a mirror earlier today…
SEE ALSO:
Liverpool Boss Must Address Clique Culture If He Wants To Fix Broken Team.
YES! 25 Glorious Photos Of WAGs With Epic Curves.
Don't Be Fooled By Chelsea & Everton 'Playing The Kids', Premier League Youth Systems Are Still Failing Miserably.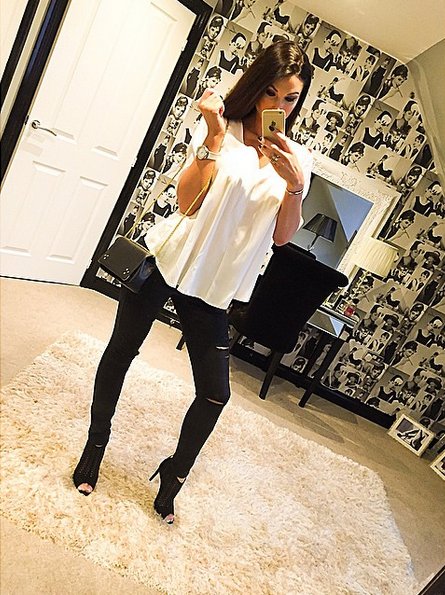 SEE MORE:
Top 40 Hottest Female Tennis Players In The World 2014.
Hot Photos Of Laia Grassi, The WAG Who Has Dumped Arsenal's Alexis Sanchez.
WOW! 40 Stunning Photos Of WAGs In Bikinis: Arsenal, Liverpool, Chelsea, Real & Barca Babes Raise The Temperature.