Why aren't Gunners interested in this top class and available defender?
It is well documented that Arsenal's defence is a far cry from what it should be for a top club side with genuine ambitions this season, even taking away the numorous injuries suffered by first-teamers this term.
SEE ALSO:
10 World Class Players Who Could Make Premier League Transfer Moves
Richest Football Clubs In The World 2014
10 Players Who Went From Amazing To Awful
The Gunners have looked extremely fragile in that department for much of the campaign so far, with Per Mertesacker failing to build on some strong form from last season, and Laurent Koscielny struggling with fitness. Behind them is no recognised backup at all, with the injury-prone Thomas Vermaelen rightly sold to Barcelona in the summer but wrongly not replaced.
Several players have inevitably been linked with Arsenal ahead of the January transfer window, but alarmingly it seems that the club are not in the running or even considering a move to sign one of Europe's best centre-backs last season, who, according to reliable sources in Spain, may now be available.
The player is Brazilian defender Miranda, the rock-solid and commanding defensive leader who helped guide Atletico to an incredible title win in La Liga and a run to the Champions League final. Supposedly available for an absolute steal at £20m, it is mainly Manchester United who have been linked with the player as he has fallen out of favour in Diego Simeone's side this term.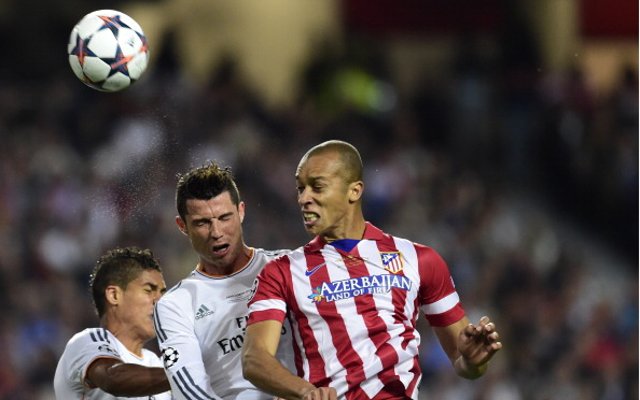 While it would not be adviseable for Arsenal to go around chasing other teams' rejects, this is quite a different case, and would not be dissimilar to, say, pursuing Chelsea goalkeeper Petr Cech as he has lost his place this season. Miranda has had injuries this term and his replacement Jose Giminez has been in top form while he has been out. For all Miranda's quality, Simeone is perhaps right not to change a winning team.
United might be in need of central defenders as well this season, but it is surely Arsenal who need this player more, and who have less money to blow on the likes of Mats Hummels and other more 'marquee' signings being linked with both clubs in the last few months.
Arsenal's methods in the transfer market have been questioned on more than one occasion, and it must be said that this supposed lack of interest in Miranda, who at the moment looks an ideal and perfectly realistic signing, is another thing about the Gunners that is hard to understand.