Arsenal star and German international Lukas Podolski snapped back in Germany at the dentist for Christmas…
Lukas Podolski is a regular on Instagram, with the Arsenal star putting his entire life on social media for the world to see. The scarce used Gunner has decided to use the few days he has been given off for Christmas to attend a dentist in Germany.
SEE MORE:
Football Manager 2015 – Best Free Agents In FM15, Ex-Arsenal, Manchester United, & Barcelona Stars Included
Champions League Last 16 Draw In Full: Tough Draw For Chelsea But Arsenal Will Be Happy
Europa League Draw In Full: Liverpool Handed Turkish Tie While Tottenham Face Serie A Giants
The image was accompanied by Podolski saying, "The dentist always brings out my smile… #Poldi #LP10 #KeepOnSmiling #Zahnarzt #PraxisHeibach"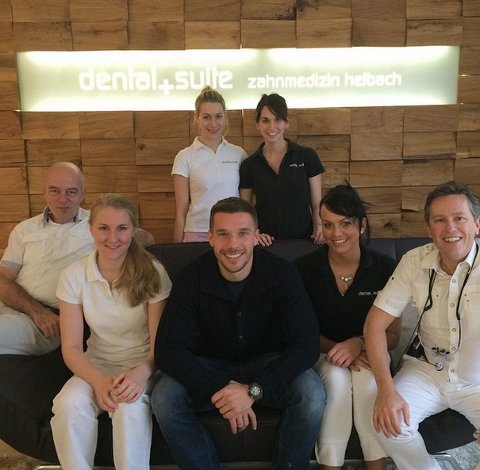 His cheeky grin is fantastic to be fair.