Would it be BT Sport, BBC, ITV or Sky Sports?
SEE MORE:
Barcelona Turned Down Chance To Sign Real Madrid Star Raphael Varane
Liverpool Fans Prefer Manchester United Legend Over Their Own Great
Martin Odegaard's Dad Asks Real Madrid For More Time For Liverpool Target To Decide Future
Arsenal legend Thierry Henry finally hung up his boots after 20 years amongst the elite of professional football and promptly announced that he will be joining Sky Sports in a mega £24 million, six year contract as a pundit.
With the recent addition to Sky's analysis panel in Jamie Carragher and Gary Neville a few seasons before that, CaughtOffside wondered just which TV channel out of BT Sports, BBC, ITV and Sky Sports would have the best five-a-side team from their pundits? No doubt it would be as fierce as the current competition between the TV stations themselves.
Sky Sports: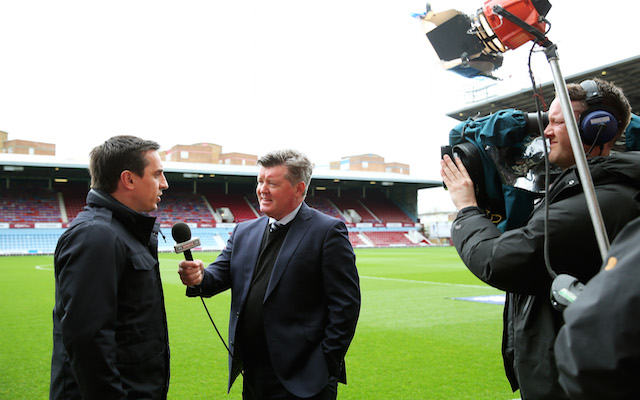 Team: Thierry Henry, Gary Neville, Jamie Carragher, Graeme Souness, Jamie Redknapp
Sky's ensemble definitely have youth on their side after Sky changed their game following the dismissals of Richard Keys and Andy Gray.
Neville and since Carragher have proved to be smart and successful additions and would no doubt still have the legs for a game or two should they be required.
Souness; well he is slightly more mature but you'd be a brave person to count him out with the sort of the tackles he got away with back in the day. But Redknapp might pull a hamstring getting up from his leather padded studio seat so maybe wouldn't be the best at marshalling the midfield.
However, with Henry in their ranks, fresh from retirement and mud still caked on his shins, they'd give any team a game despite the complete lack of goalkeeper.
Henry would just have to outscore the opposition…