All the best football quotes from 2014, including absolute gems from Arsenal and Chelsea bosses Arsene Wenger and Jose Mourinho…
2014 has been an excellent year for football, full of excitement and controversy. And as usual there have been a huge number excellent quotes.
From Arsene Wenger and Jose Mourinho's spat, to Luis Suarez's incredible excuse for biting… again.
SEE MORE:
Football Manager 2015 – Best Free Agents In FM15, Ex-Arsenal, Manchester United, & Barcelona Stars Included
Derby County V Norwich City: Live Streaming & Championship Match Preview
Liverpool Arsenal Montoya: Arsenal & Liverpool on alert as Agent confirms £16m star wants Nou Camp exit.
Here are some of the best quotes from 2014 courtesy of the Evening Standard: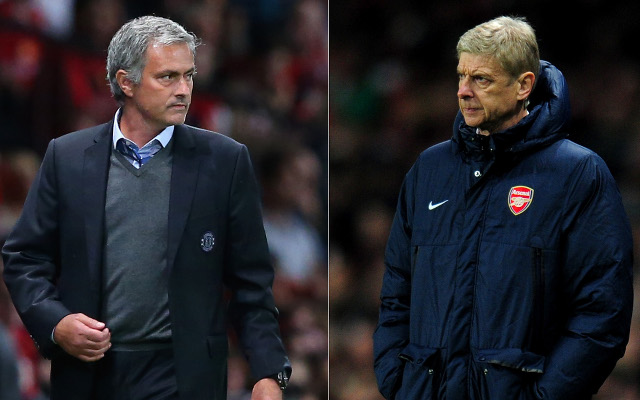 Jose Mourinho on Arsene Wenger
"Am I afraid of failure? He is a specialist in failure. I'm not. So if one supposes he's right and I'm afraid of failure, it's because I don't fail many times. So Maybe he's right. I'm not used to failing. But the reality is he's a specialist because, eight years without a piece of silverware, that's failure."
Robin van Persie following 5-1 win over Spain at the World Cup
"It was a crazy game. We could have scored five. Oh right, we did score five."