Five Aston Villa players Manchester United need to be wary of this weekend.
This weekend a resurgent Manchester United travel to the West Midlands to take on a consistently inconsistent Aston Villa. Paul Lambert's men can't decide whether to go on an unbeaten streak or a winless streak this term, having already experienced both. Encounters between the two sides are often interesting, with Villa either taking the Red Devils to the sword, or United disposing the Villans with consummate ease. There's no telling which way this one will go, but below are five Villa players that Louis Van Gaal needs to be wary of.
SEE MORE:
Tottenham Hotspur Forced To Look Elsewhere As Premier League Target Suffers Injury Setback
Ultimate Combined Arsenal v Liverpool Team Of The Premier League Era
Louis Van Gaal: Victor Valdes Is Free To Join Liverpool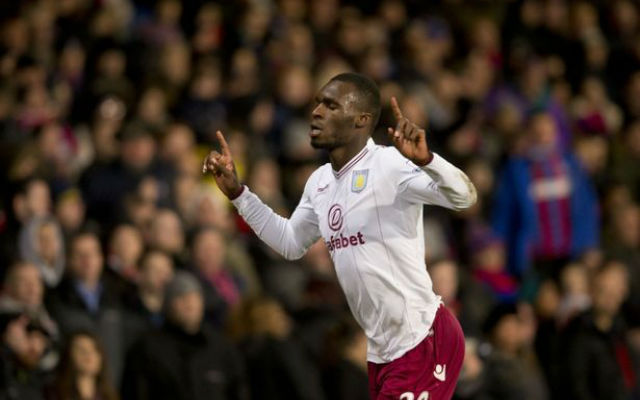 Christian Benteke
The big striker has been eager to make up for lost time having missed most of the year through injury. He got himself sent off against Spurs, but showed his brilliance against Crystal Palace with a truly wonderful solo goal. He is the focal point for Villa's attack, with Paul Lambert building the team around him. His pace, power, and incredible finishing ability will make him a threat from the start, and he will be the most likely to take advantage of United's shaky back line.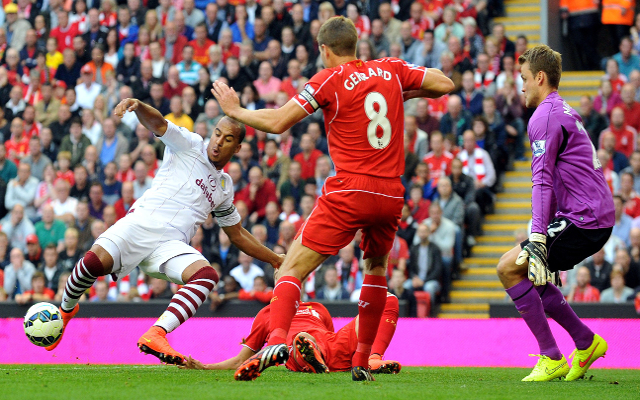 Gabriel Agbonlahor
A one-time England candidate, the 28-year-old has seen his goals dry up over recent years, but that's mostly down to him being moved on to the wing. Like Benteke, his pace and power will cause United problems, and he has developed a savvy nature in his older years that will make him a problem in other ways. As good with his back to goal as he is running at a full-back, if he is on form then United will really be in trouble.