Arsenal, Man United and others fared better despite stars' exits.
Liverpool's sale of Luis Suarez this summer has perhaps hit the club harder than they could possibly have imagined, with a side that finished 2nd in the Premier League last season and very nearly 1st now languishing in 11th place near the midway point of the next campaign.
SEE ALSO:
10 World Class Players Who Could Make Premier League Transfer Moves
Live Liverpool v Arsenal Streaming & Premier League Match Preview
Liverpool transfer news
With 31 goals and 12 assists in 33 games, the Uruguayan clearly looked as close to 'irreplaceable' as any player as he galvanized Brendan Rodgers' side to a superb run towards the end of the season that so nearly led to a first title in 24 years.
Still, could it really be the case that this one man also made the likes of Daniel Sturridge, Raheem Sterling, Steven Gerrard and Philippe Coutinho look that much better than they actually are?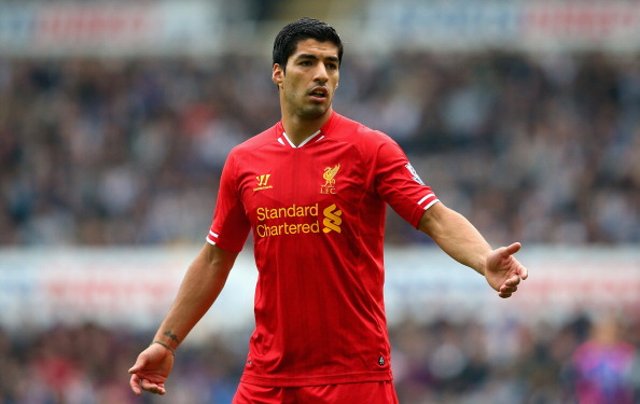 Despite the amazing displays of Suarez – which saw him finish as the Premier League's top scorer and Player of the Year – it was also evident that Rodgers was building a side that played a superbly stylish brand of attacking football that suited his game perfectly. All over the team, there was a philosophy growing that the players bought into. Defence apart, the entire squad at Anfield looked worthy title winners last season, and were arguably better than eventual champions Manchester City as they recorded an incredible 11-game winning streak when it mattered, which also included a memorable 5-1 thrashing of fellow challengers Arsenal as well as a thrilling 3-2 win over City at Anfield.
One player leaving shouldn't necessarily throw all of that out of the window, and yet Liverpool look completely lost this season in a way that other clubs who have let star players go in the past have not. Ironically, even Southampton have coped so much better this season despite losing three of their best players to Liverpool, as well as a couple more to Arsenal and Manchester United.
While Rodgers' future is cast into doubt after some awful results, it may be worth considering that Suarez's amazing ability masked some of the former Swansea City boss' managerial flaws: his side's defence continues to struggle this season, and his record in the transfer market is awful.
Worryingly so, other teams have shown it is not the end of the world to lose your best player. Read on for examples of sides that have done it much, much better than Liverpool…
SEE ALSO: Top 50 best footballers in the world 2014/15