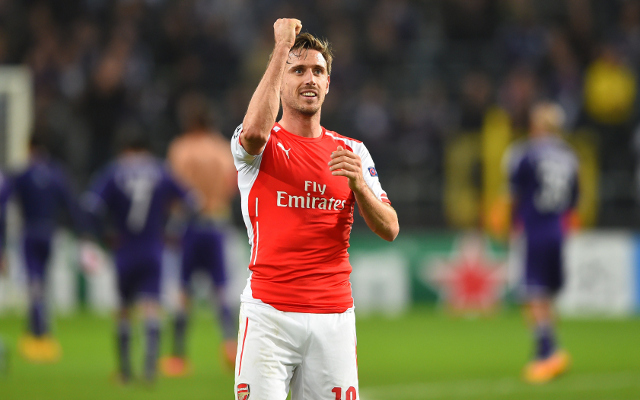 CB) Nacho Monreal 6 – Much like Mertesacker, Rangers didn't have enough pressure for him to be overly exerted, but didn't exactly exude confidence.
LB) Kieran Gibbs 8 – Was excellent down the left for Arsenal, solid defensively and a threat in the opposition half, bagging an assist along the way.
DCM) Mathieu Flamini 5 – Is certainly left outnumbered in the centre of the Gunners' midfield but his lack of mobility and pace is alarming.