Anfield side could make the most of their misfiring summer signings with Rodgers looking to the England man to fill the void.
Liverpool boss Brendan Rodgers has come in for a fair amount of criticism of late, some of which has seemed entirely unjustified, with the Northern Irish boss having to make the most of a patched up side having lost Luis Suarez to Barcelona and Daniel Sturridge to injury.
Read more:
Valdes Liverpool: Anfield side chase free agent custodian
Read more Liverpool FC news.
No one should be in any doubt as to how much of loss Liverpool have had to make up for without their top attacking pair but in case it wasn't entirely clear here are some stats to back-up the assertion.
Liverpool scored 101 goals in Premier League action last season, an amazing total that almost secure an end to a lengthy domestic title drought.
Of that total Messrs. Suarez and Sturridge scored 52 and to compound that stat the pair also produced a combined total of 19 assists.
It's fair to say that summer signings Mario Balotelli and Rickie Lambert have failed to fill the void left by Suarez's exit but their lack of effectiveness could yet produce a silver lining.
Six months ago Liverpool starlet Raheem Sterling would've exclusively been thought of as an out and out winger, though he had of course been used in other roles, but he could perhaps now be primed and ready to be converted fully into a central striking role.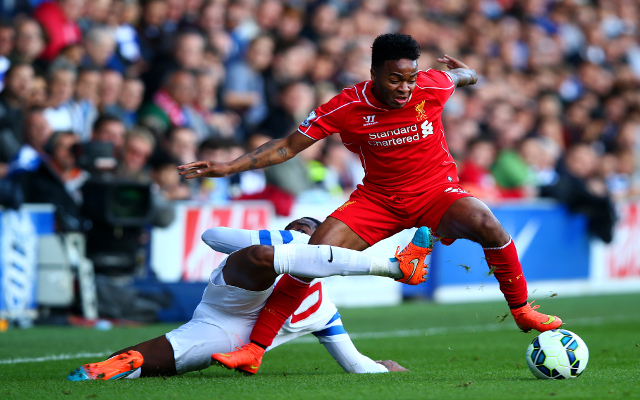 Arsene Wenger opted to do likewise with a certain Thierry Henry and though comparisons between the two at this stage would be churlish there is every chance that 20 year old Sterling has what it takes to make a similar positional switch.
If there is one part of Sterling's game that was perhaps in need to addressing then it was indeed his finishing and though the England man missed a hatful of chances in Liverpool's recent defeat to Man United he has started to find his goal-scoring boots in recent fixtures.
Though Sterling has been by no means prolific it's worth noting his ability to net against superior opposition, last term whilst in a wide role he bagged efforts against Man City, Arsenal and Tottenham and his pace already frightens the life out of defences and if he can master the composure needed to become a lethal and clinical finisher then who would bet against him proving invaluable as a striking option for Liverpool in years to come.