Diving and four other things to hate about Chelsea.
Chelsea manager Jose Mourinho has been quoted as saying there is a 'campaign against Chelsea' at the moment after more accusations of his players diving in their 1-1 draw with Southampton.
SEE ALSO:
Live Liverpool v Swansea Streaming & Premier League Match Preview
2014 In Pictures: Reliving The Big Football Stories
Chelsea transfer news
Cue inevitable reaction from fans and pundits calling the Blues boss paranoid or accusing him of trying to play his usual mind games – nonsense; of course there is a campaign against Chelsea and so there should be.
Has there been a more consistently hateable side in English football in recent times? Even without Mourinho, the same reasons to hate the club have been there for years and years since Roman Abramovich fancifully decided to turn them into a top club at the flick of his chequebook.
If there is a campaign against Chelsea, everyone should be all for it. Here are five reasons why:
1) Diving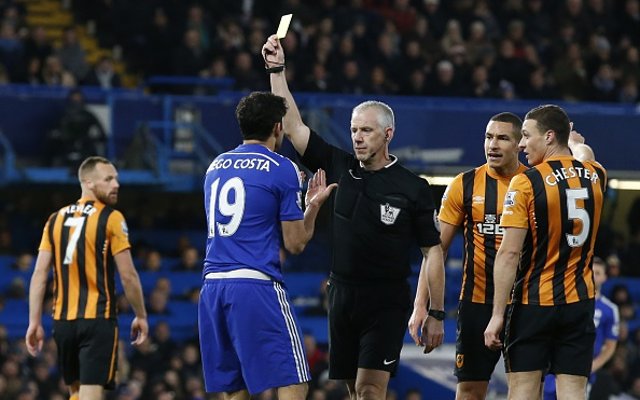 Their players DO dive. Chelsea have twice as many yellow cards for simulation as any other Premier League club this season, and they could easily have had more. It has been blatantly obvious in recent games that a number of their players have tried conning referees like this and it's a disgrace. As well as that, they are perhaps the most guilty club in terms of hounding referees and trying to influence their decisions; all dirty games from Mourinho and his players, which have been replicated at his other clubs as well.
SEE ALSO: World's Top 50 Hottest Sportswomen.