Analysis: Five reasons Torres flopped so badly at Chelsea.
With Fernando Torres sealing an emotional return to his first club, Atletico Madrid, it seems a good time to look back on the Spaniard's Jekyll and Hyde-like career in the Premier League.
SEE ALSO:
Live Liverpool v Swansea Streaming & Premier League Match Preview
2014 In Pictures: Reliving The Big Football Stories
Chelsea transfer news
After starting so well with Liverpool, scoring 33 goals in a phenomenal first campaign at Anfield, Torres became regarded as one of the best strikers in the world, also enjoying success wth Spain as he struck the winner in the Euro 2008 final victory over Germany.
Although Torres could not deliver silverware to the Reds, he was in superb form again in 2008/09 as his goalscoring form saw the club come close to winning the Premier League title despite eventually losing out to Manchester United.
When Chelsea paid £50m to sign Torres from Liverpool in January 2011, the fee did not seem at all ridiculous as it looked like the Blues were bringing in an awesome talent who could be a real hit at Stamford Bridge. Incredibly, however, he only managed one goal in his first half-season with the club and never recovered.
Where did it go so wrong for Fernando? Here are five explanations for his drastic dip in form in the last few years…
1) Playing style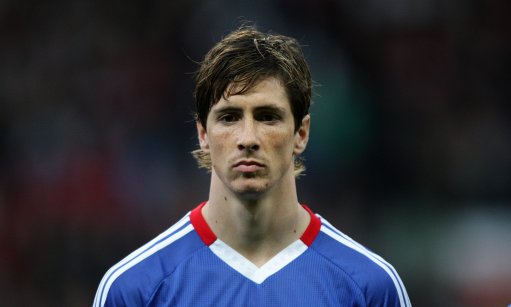 One thing that may have worked against Torres, particularly in his early days at Chelsea, is the difference in playing style at the club. At Liverpool the team was largely built around a very direct game and the combination play between himself and Steven Gerrard, which seemed to work particularly well on the big Anfield pitch where he could get in behind defences more effectively. At Chelsea, Didier Drogba was very much the main man when Torres arrived and is a very different kind of centre-forward.