Mario Balotelli's ex-fiancee, former Liverpool WAG Fanny Neguesha…
Former Liverpool WAG Fanny Neguesha was showing off an interesting new phone case on social media website Instagram this week, shaped like a pack of cigarettes. It did little to put her off however as she took this stunning selfie.
SEE MORE:
Manchester United Target Among Five Midfielders Wanted By Arsenal As Wenger Reveals January Plans
Top Four Teams With The Most Shots In The Premier League 2014/15 – Liverpool And Arsenal Surprisingly High
Eight Premier League Predictions For 2015: Chelsea To Win The League And Silverware For Liverpool or Spurs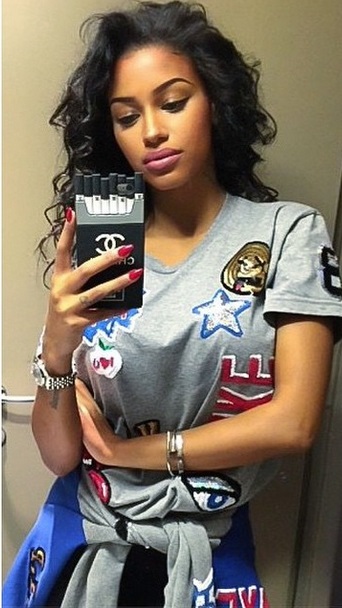 SEE ALSO : Top 100 Sexiest Football WAGs In The World 2014.