Which Premier League team is prepared to lose their goalkeeper to injury…
BBC Sport have today confirmed that Everton goalkeeper Tim Howard will be out of action for up to six weeks because of a calf injury. The American was replaced at half-time in the 1-0 home defeat against Stoke on Boxing Day.
SEE MORE:
Manchester United Target Among Five Midfielders Wanted By Arsenal As Wenger Reveals January Plans
Top Four Teams With The Most Shots In The Premier League 2014/15 – Liverpool And Arsenal Surprisingly High
Eight Premier League Predictions For 2015: Chelsea To Win The League And Silverware For Liverpool or Spurs
Spanish goalkeeper Joel Robles came on in that game and played in the 3-2 loss to Newcastle two days later. With the Toffees struggling for form so far this season, they will be extremely concerned by the loss, especially considering their lack of quality back-up.
A reserve goalkeeper is always a difficult position to fill, as it's hard to keep a quality player satisfied with sitting on the bench. But here are the ten best prepared Premier League sides:
10) Joel Robles (Everton)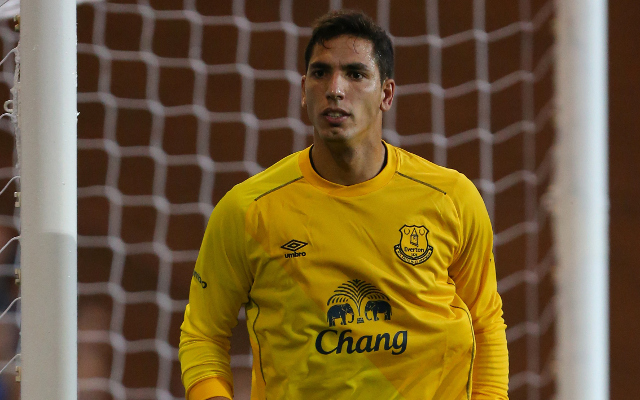 The Spaniard impressed during his time at Wigan, but his lack of game time has seen his development stall at Everton, and he has looked shaky since his inclusion in the team. Needs a confidence boost.