Unbelievable!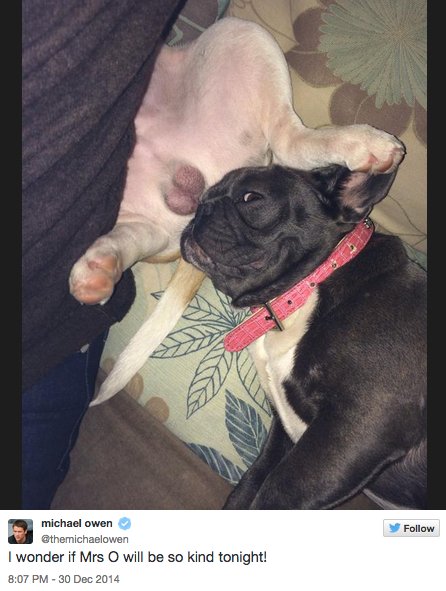 Former Liverpool, Real Madrid, Newcastle, Manchester United and Stoke striker Michael Owen has a reputation for being a bit boring.
However, the tweet he posted on Tuesday night was far from boring. To be honest, it was rather weird!
Owen shared a picture of his dogs in a rather intimate position, accompanying the image with a joking comment about whether his wife would imitate the scenario with him.
SEE ALSO:
(Image) Why!? Lionel Messi Taints Legendary Left Leg With Awful Tattoo.
WOW! Top 20 Worst Haircuts In Football Ever.
IMF Chief Dominique Strauss-Kahn Caught Offside By Sex Parties