The players who struck the Premier League woodwork most during 2014.
There are few things more frustrating and more unfortunate in football than hitting the woodwork – seeing a well struck shot come cannoning back off post or bar when it seemed to be flying into the back of the net.
SEE MORE:
Arsenal player ratings Southampton
Most error prone Premier League players of 2014
Some players, however, are more unfortunate than others – with the calendar year now having come to an end, these are the four players who struck the woodwork more than any others in 2014:
=2) Wilfried Bony (4)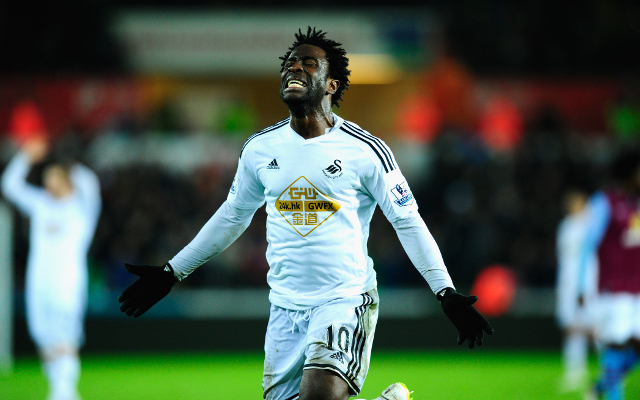 The Swansea striker ended 2014 as the leading Premier League goalscorer during the calendar year, but he could've had four more to add to that tally if it wasn't for the pesky post.