Red Devils eye signings of serial cheaters.
Manchester United have recently been linked with moves to sign two of the biggest divers in the game, according to various reports and transfer speculation.
SEE ALSO:
2014 In Pictures: Reliving The Big Football Stories
Transfers That Look CERTAIN This January – Khedira, Strootman, Carvalho & more
Manchester United transfer news
The Red Devils have perhaps had some questionable players of their own in that respect, with the likes of Cristiano Ronaldo and Ruud van Nistelrooy earning something of a reputation during their recent time at Old Trafford.
Although these two new targets are among the finest players in the world in their respective positions, they are not always known for playing the game in the best spirit, and tend to go to ground far too easily in an attempt to win free-kicks or even get opponents in trouble.
The two rumoured targets are as follows:
1) Arjen Robben (Bayern Munich)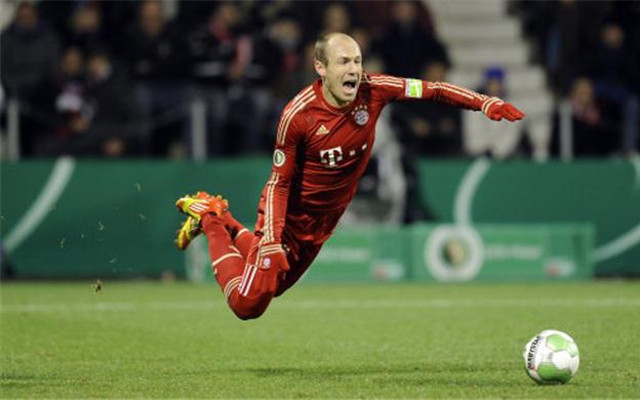 Although United may struggle to sign Arjen Robben as Bayern Munich prepare to offer the Dutchman a new contract, it has been reported that the 30-year-old winger could be a target for Louis van Gaal. Robben is well known for his theatrics and it has marred an otherwise superb career for the world class attacker.
10 Shocking Photos Of Drunk Footballers, Including Chelsea Captain & Cristiano Ronaldo, Plus Ex Arsenal, Liverpool & Tottenham Boozers.