Mario Balotelli has been enduring a miserable time both on and off the pitch…
Why always him? Unable to buy a goal on the pitch, unable to stop making headlines off it – Mario Balotelli to Liverpool might just go down as one of the worst gambles in footballing history.
SEE MORE:
Top Five Former Arsenal Players Excelling This Season Including Manchester United Ace And Assist King Fabregas
Xherdan Shaqiri Transfer Latest: Liverpool Adopt Risky Strategy In Push to Sign Bayern Munich Star
Man United Step-Up Gareth Bale Bid Amid Reports Welshman Has Fallen Out With Team-Mates
Liverpool fans were cautiously optimistic when Brendan Rodgers paid AC Milan £16.5m to sign the controversial Italian forward in the summer transfer window… but that optimism has long since been forgotten.
After the latest media storm surrounding his actions following Monday night's FA Cup match with AFC Wimbledon, we could down Balotelli's eight biggest controversies since moving to Anfield:
8) Jonjo Shelvey Clash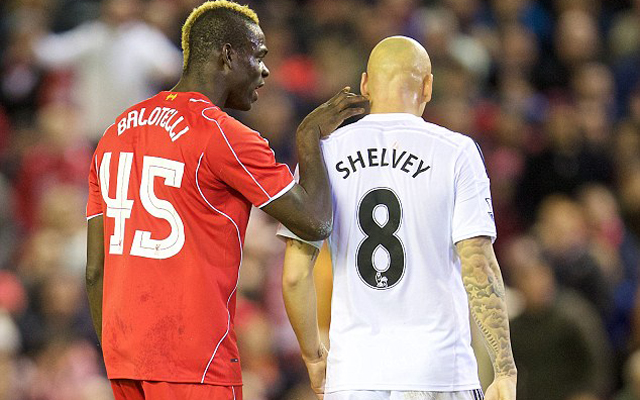 These two could probably start a fight in an empty room, so putting them in close proximity was always likely to cause trouble. According to the Daily Mail, he Italian and the Englishman squared up, pointed, poked and had what appeared to be harsh words with each other on the pitch, and met again at the end of game – a League Cup tie in October.