We rank the top five players who hold too much power at their respective clubs…
Barcelona president Josep Maria Bartomeu has been forced to tell the media that star player Lionel Messi is happy at the club, after the Argentinian's rather public fall-out with manager Luis Enrique, which could cost the boss his job.
SEE MORE:
Barcelona Manager Luis Enrique Refuses To Deny Rift With Chelsea Target Lionel Messi
Guillem Balague Claims Chelsea Target Lionel Messi Has Never Been Closer To Barcelona Exit
Barcelona Star Lionel Messi & Boss Luis Enrique Involved In Training Ground Bust-Up
Messi started on the bench as Barcelona lost to Real Sociedad at the weekend, and the forward was reportedly furious to have been left out. And despite claiming his stars were happy, Bartomeu has called presidential elections for the end of the season, after conceding the club has been affected by "an astonishing amount of tension over the last few weeks".
Here are five players we think hold too much power at their respective clubs:
5) Steven Gerrard (Liverpool)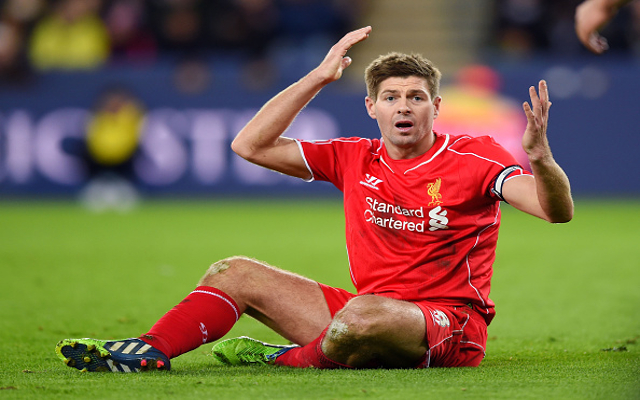 While the amount of influence Gerrard holds at Liverpool was not necessarily a bad thing while he remained at the club, his impending absence is going to leave a huge hole in the club's structure, both on and off the pitch. Stories regularly emerged of Gerrard being sent to convince players, such as Luis Suarez and Fernando Torres, to delay leaving Anfield, while he helped nurture a number of the youngster squad players. Liverpool have grown too heavily reliant on him, and will struggle to cope with his loss in the summer.