It would be better to just mute the TV than suffer.
With the news everyone's "favourite" ITV pundit Andy Townsend is set to leave his role as match colour commentator at the end of this season after the broadcaster lost the rights to the FA Cup, Europa and Champions League.
SEE ALSO:
Andy Townsend Ditched From ITV Football Coverage.
Liverpool Boss Brendan Rodgers Intimidated By Steven Gerrard Says Pundit.
(Video) "Poor, Weak & Confused!" Arsenal Ripped Apart By Sky Sports Pundits.
Perhaps not the worst out there but Townsend certainly wasn't everyone's cup of tea and joins a number of pundits as some of the more disliked voices in the game.
We round up the 10 most frustrating, tweet causing, blood boiling, sigh inducing footballing pundits.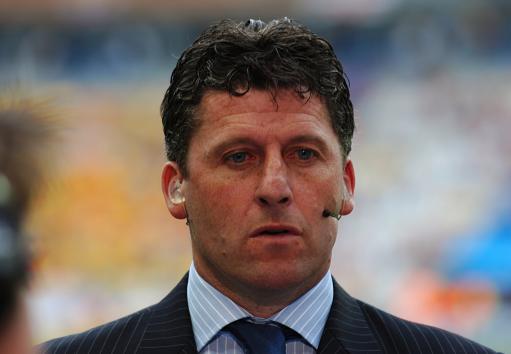 Andy Townsend
As said, the ITV man is leaving his role at the broadcaster at the end of this season and is known for a number of cliches. His most famous probably being his undying support for Chelsea, regularly heard to be cheering "GET IN!" before the ball's even hit the back of the net and his almost nationalistic support of English side's in Europe and the England national side, despite being Northern Irish.
Tony Gale
The dour voice of Sky Sports News' 'The Morning View' who has somehow managed to wrangle himself into the second tier of the broadcaster's roster of pundits – come on, he's never the same standard as the Monday Night Football crew or Soccer Saturday – whilst relentlessly repeating incorrect stereotypes.