With reports that Lionel Messi is unhappy at Barcelona, we take a look at the four suggested destinations for the Argentine.
Following Barcelona's surprise La Liga defeat at the hands of David Moyes' Real Sociedad outfit in San Sebastian last weekend, reports have intensified suggesting that Barca icon Lionel Messi is unhappy at the club and will seek a new challenge away from the Nou Camp, where the Argentine maestro has spent his entire career to date.
SEE MORE:
Lukas Podolski hits out at Wenger
Lionel Messi will quit Barcelona for Chelsea
Things appear to be coming to a head, with report from the Sun suggesting that Messi is ready to quit the Nou Camp if another major continental power is financially ready to make the deal happen.
Four potential destinations are suggested by the report – so we've taken a look at the likelihood of each deal happening and how well Messi would fit in:
Manchester City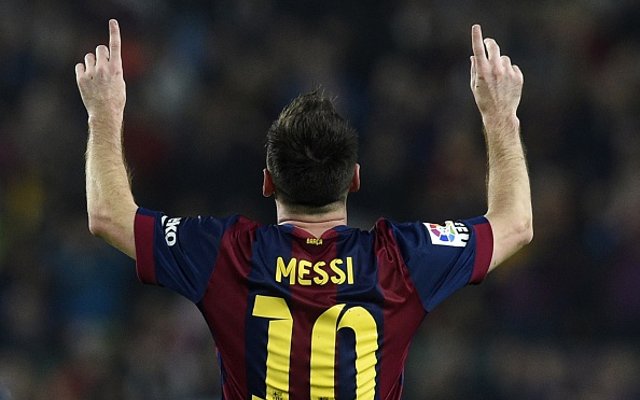 Manchester City certainly have the financial capability to support a deal for Messi, with their huge backing from Abu Dhabi – but the club would still have to make any deal work with UEFA's Financial Fair Play restrictions in mind. The club's Director of Football, Txiki Bigiristain, is a former Barcelona man and has worked with Messi before, which could hand them a trump card when it comes to persuading the player to join, but it is hard to see how his face fits with the impending arrival of Wilfried Bony from Swansea City. Argentina have also had issues getting Messi and Sergio Aguero to play successfully together in the same team.