Harsh transfer policy means Bale exit can't be ruled out.
Whether or not the fee is a reported £120m or whatever crazy amount is being suggested at the moment, and whether it is to Manchester United or Chelsea or someone entirely different, it is impossible to rule out the fact that Real Madrid could let Gareth Bale go in the next couple of years.
SEE ALSO:
2014 In Pictures: Reliving The Big Football Stories
Transfers That Look CERTAIN This January – Khedira, Strootman, Carvalho & more
Manchester United transfer news
That goes for the likes of Karim Benzema and Isco as well, and soon enough perhaps even James Rodriguez and Toni Kroos, who only just signed this summer. Bale may well have cost £85m and taken a great deal of effort and negotiating for the Spanish giants to finally prize away from Tottenham Hotspur, but judging by recent history it cannot be ruled out.
Bale may well be happy in Spain and slotting in well to the team, but it seems clear that Cristiano Ronaldo is the only truly untouchable player in the ranks at the Bernabeu at the moment. Elsewhere, hugely expensive players and world class talents move in and out every summer to keep the Real Madrid machine rolling.
Make no mistake about it, Real are very much the opposite of 'development' teams such as Barcelona and Bayern Munich – who admittedly spend a fair amount on big-name signings themselves – who bring through young players and build their teams around these homegrown talents. Real Madrid are all about the Galactico philosophy; they are all about the hype that new signings bring, whatever the apparent cost to the team.
With the huge signings made by Real almost every year, it's easy to forget the players they let go. In the last two summers they have bid farewell to Angel Di Maria, Xabi Alonso, Mesut Ozil and Gonzalo Higuain – all at the peak of their game and all first-team regulars, even among the first names on the team sheet in most games, Higuain aside.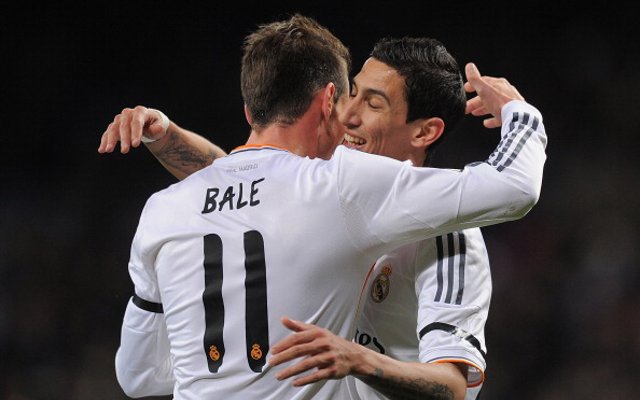 All these superb players made way to fund moves for the likes of Bale, Kroos and Rodriguez, and to bring with them the vast amounts of money the club must make from shirt sales of new players, plus the massive stadium-filled unveilings at the Bernabeu that generates more and more hype and more and more cash. Di Maria may have been man of the match in the Champions League final, Ozil may have been one of the best partners for Ronaldo, but they were old news and brought in very handsome transfer fees to help excite fans into buying into a new generation of Galacticos.
Bale may be the most expensive player of all time, but he is not untouchable by any means. If he hits Ronald-like heights then maybe there'll be a different story, but at the moment he could easily be replaced by someone like Marco Reus and the number of other big names supposedly on Madrid's radar at little cost to the flow of the team.
This doesn't guarantee the Welshman will end up back in the Premier League – he may prove unaffordable for most clubs – but it can give United or Chelsea fans some hope that the transfer speculation at the moment cannot be ruled out entirely as fiction.