Steven Gerrard is on the way to the MLS, but which American players have been a success in Europe…
The biggest news story this week has been Steven Gerrard's impending move from Liverpool to LA Galaxy, with the Reds captain set to join the MLS side at the end of the season when his Anfield contract expires.
SEE MORE:
Six Steven Gerrard Replacements At Liverpool – England Internationals And Roma Duo Included
Best Premier League Exports To Have Been In The MLS – Including Liverpool & Chelsea Legends And David Beckham
Luis Suarez Believes That Liverpool Captain Steven Gerrard Is 'Irreplaceable'
Gerrard will of course be joining David Beckham's former employers, and could come face-to-face with former international teammate Frank Lampard, who will finally join New York City when his loan deal with Manchester City comes to an end.
But as the duo set to enhance the reputation of English players in the States, we look back at the best American imports to European football. With former Liverpool and Manchester United stars included, we count down the top twelve:
12) DaMarcus Beasley (PSV, Manchester City, Rangers, Hannover)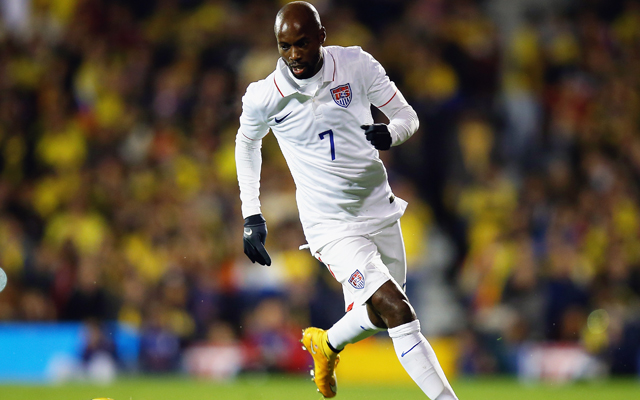 The now veteran left back move to Europe with PSV, before a year on loan at Manchester City. He then spent three seasons with Rangers before returning to America in 2011, after a year in Germany.