With Arsenal and Manchester United experiencing the effects of poor refereeing first hand this season, how has the officiating had an impact on the 2014/15 Premier League campaign?
This season has seen some horrendous refereeing decisions, which has resulted in increasing calls for an overhaul of the current system.
SEE MORE:
Arsenal transfer news
Arsenal Vs Stoke City: Live Streaming & Premier League Preview
Lionel Messi £500m – Chelsea Or Manchester City Can Sign Ace For Half A Billion
Which refs have been at fault the most this campaign so far though? And which officials should be considered culpable?
Here is the list of the referees who have made the most mistakes in a single game this season, according to the Sun: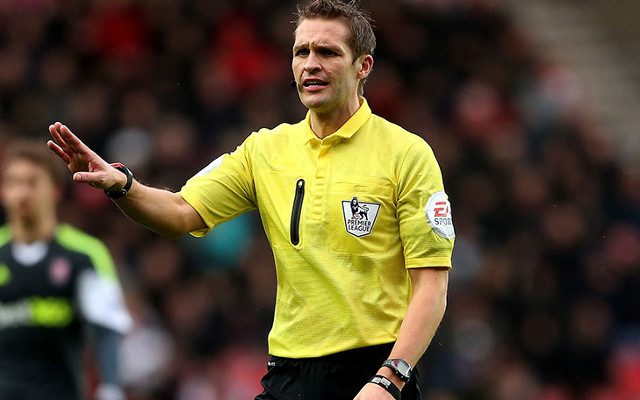 6) Craig Pawson – 1 mistake
Southampton's Florin Gardos should have seen red after he brought down Arsenal's Alexis Sanchez.
Gardos was clearly the last man, but Pawson only produced a yellow.
Southampton went on to win 2-0.