Gunners strolled to easy 3-0 victory at the Emirates.
SEE MORE:
Arsenal Star Mesut Ozil Happy At Winning Return From Injury
(Video) Arsenal 3-0 Stoke City Highlights: Alexis Sanchez Picks Potters Apart
Twitter Reacts To Arsenal Ace Alexis Sanchez's Great Performance V Stoke City
Arsenal recovered from their New Years Day hangover defeat at Southampton last week to dismantle Stoke City 3-0 at the Emirates.
As is so often the case this season, Alexis Sanchez was the star once again, netting twice and assisting the Gunners opened with a cross for defender Laurent Koscielny.
Here's five things we learnt from the game:
5) No smoke without fire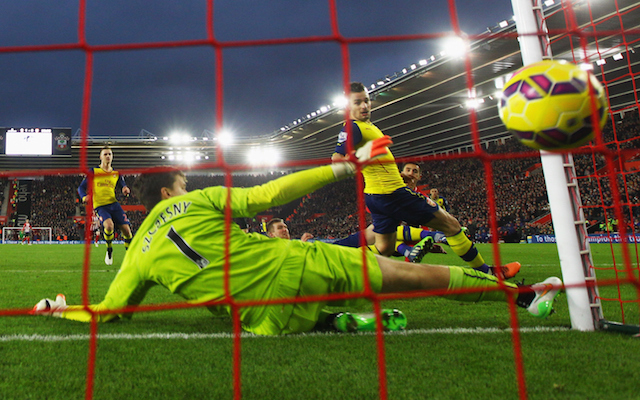 Despite pre-match rumblings the Pole would keep his position, Wojciech Szczesny was replaced in the Arsenal starting XI by David Ospina.
Arsene Wenger tried to put an end to the press speculation of the Szczesny-smoking incident after the Southampton defeat by saying thae Arsenal no.1 had apologised and the issue had been put to bed.
However, his actions speak louder than his words ever could and Szczesny was dropped to the bench as Ospina made his Premier League debut and kept a clean sheet.