Manchester City and Chelsea's Premier League title battle looks set to rage throughout the season…
The Premier League title race took another twist on Saturday as Chelsea edged two point ahead of rivals Manchester City, thanks to their 2-0 home win over Newcastle United, and City's 1-1 draw away at Everton.
SEE MORE:
Tottenham Prepare To Axe SIX In January Transfer Window Clearout, Including Ex-Arsenal Star
Premier League Loan XI – A Team Of Quality Stars That Could Improve Your Side, With Arsenal Striking Pair And Two England Internationals
Liverpool Fans Pick Their Top 10 Steven Gerrard Replacements On Social Media
Prior to the games, the two sides were dead level at the top of the table, with the same number of points, wins, goal difference and goals scored. It seems that despite Chelsea taking an early eight point lead, this year's title race is shaping up to be one of the closest yet.
Of course, it will have to maintain this form for the entire season if it's to live up to these five classics. Here are the five most memorable title races in Premier League history:
5) Manchester City beat Liverpool by two points (2013-14)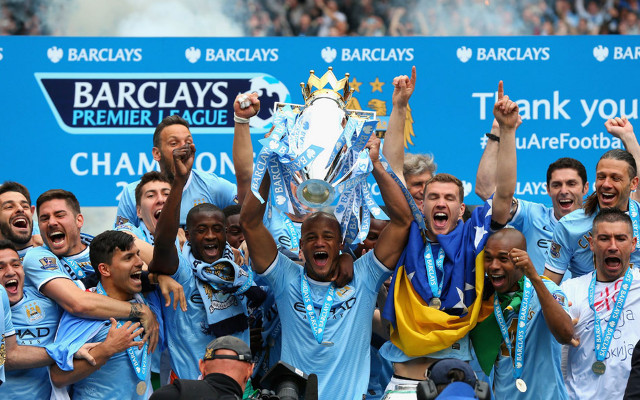 With just three games to go, Liverpool led the league table, having beaten City at Anfield, and looked set to claim their first title in over two decades. But, in a moment that will go down in Premier League folklore, Steven Gerrard's slip against Chelsea, which allowed Demba Ba to gallop through on goal and score for Chelsea, would ultimately prove costly. The Reds lost the game 2-0, and were undone again just days later as they through away a three goal lead to draw with Crystal Palace. But even if they'd have won the game, they'd have lost the title on goal difference.