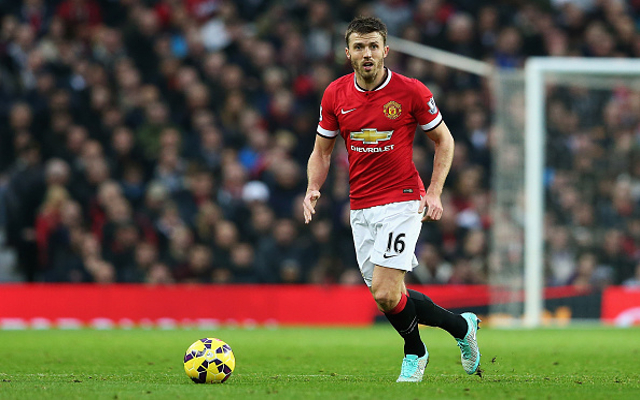 CDM) Michael Carrick, 5
The midfielder was unable to start any incisive attacks, and the slowness of any moves forward until the panic late on doesn't look good on the man orchestrating things.
CM) Juan Mata, 3
Missed a multitude of chances, and looked off the pace in a physical encounter.
CM) Angel Di Maria, 4
Pushed too far forward and so was unable to run at players as he usually does, went off for Marouane Fellaini on 72′.
CAM) Wayne Rooney, 5
Seemed too deep to really affect things in the opposition's box. If his future is in midfield then he needs to improve his passing.