Counting down the biggest, most important January deals that have been rumoured this month…
The January transfer window is still awaiting its first major deal involving a Premier League super-power, and while Manchester City's £30m move for Wilfried Bony looks an inevitability, we're yet to see much in the way of further movement.
SEE MORE:
Tottenham Prepare To Axe SIX In January Transfer Window Clearout, Including Ex-Arsenal Star
Premier League Loan XI – A Team Of Quality Stars That Could Improve Your Side, With Arsenal Striking Pair And Two England Internationals
Liverpool Fans Pick Their Top 10 Steven Gerrard Replacements On Social Media
Here are the top ten potential January shockers, including major deals for Liverpool, Manchester United and Arsenal. We ranks the deals below, and tell you just how likely we think they are to happen:
10) Isco (Real Madrid to Arsenal)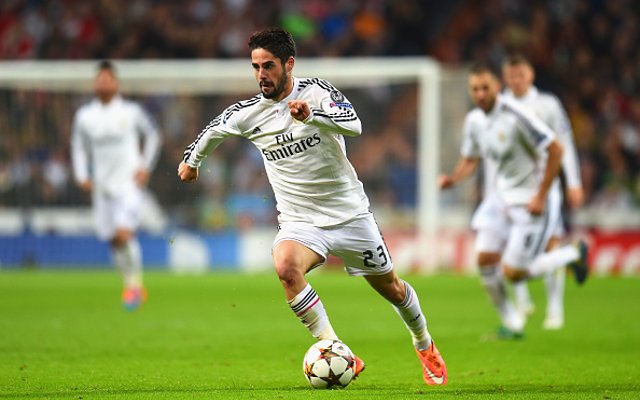 Arsenal have usually saved their marquee deals for the summer transfer window, with Arsene Wenger well known for his dislike of the winter market. But with the Gunners struggling in the league, could he be tempted into making a pricey exception for a player struggling for first-team football.