Cristiano Ronaldo will be aiming for his third Ballon d'Or success later tonight…
Cristiano Ronaldo, so often the runner-up, wept with joy last year as he beat long-time rival Lionel Messi to win his second Ballon d'Or award. Tonight, the tables have turned as he returns as heavy favourite to claim a third success.
SEE MORE:
Ballon d'Or Winners: Every Victor From 1956, With Liverpool & Man United Legends
Why Manuel Neuer Should Win The Ballon d'Or Ahead Of Cristiano Ronaldo And Lionel Messi
Lionel Messi career in pictures – ten years since Barcelona star's debut!
It's hard to argue with his incredible career, which is laid out in numbers across the pages below, as we look back at the eight records the Real Madrid star has smashed during both his time in the Spanish capital, and with former club Manchester United.
8) Portugal's all-time top scorer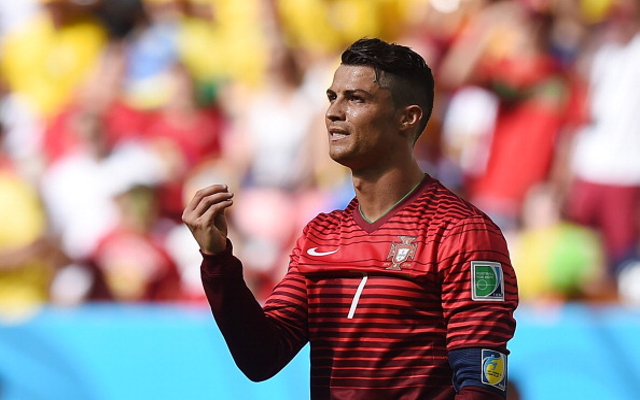 Despite never winning a trophy with his national side, Ronaldo has bagged 52 goals to comfortably ensure he top's his nations ratings. With 118 caps already to his name, how much longer will he continue?