Will Paul Pogba ever return to Old Trafford after leaving for Juventus in 2012, these five players did something similar…
Reports in The Sun are reporting today that Manchester United are still interested in the prospect of re-signing former youth academy graduate Paul Pogba from Juventus, although have now been struck a major blow in their hopes of doing so.
SEE MORE:
No Truth In Cristiano Ronaldo/Gareth Bale Feud Insists Real Madrid Assistant
Paul Pogba Admits Love For Manchester United And Would Consider Old Trafford Return
Real Madrid Line-Up Stunning £78m Paul Pogba Bid: Chelsea Blown Out of the Water By Mammoth Offer
According to the source, Juventus are threatening to pull the plug, even though they could make a killing on the deal. Despite rumours of a £77m transfer, the Italians are having none of it, and insist Pogba is staying put as they "don't need to sell him."
Sir Alex Ferguson allowed Pogba to leave for nothing two and a half years ago, after growing frustrated with his attitude and lack of respect toward the Old Trafford side – refusing to sign a new long-term contract to stay at the club.
Pogba wouldn't be the first player to produce a massive profit for a selling club, here are five other players who returned to their former clubs:
5) Peter Crouch (Tottenham and Portsmouth)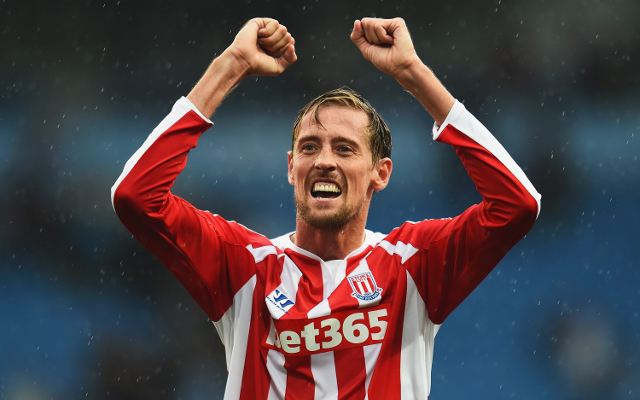 Two clubs have re-signed the well-travelled striker, with Tottenham paying the most for the privilege. In 2000 they sold the teenager to QPR for just £60,000, only to buy him nine years later for £10m. Portsmouth signed him in 2001 for £1.5m then sold him to Aston Villa for £5m in 2002, netting a £3.5m profit, and he returned in 2008 for £11m.