We rank the top five bust-ups between football teammates, after Monday evening's clash…
Kevin Mirallas' controversial penalty miss was the highlight of Monday's 0-0 draw between Everton and West Bromwich Albion at Goodison Park, after the Belgian snubbed regular spot kick taker Leighton Baines.
SEE MORE:
Eight Footballers More Selfish Than Kevin Mirallas, Including Former Chelsea And Manchester United Stars
(Video) Hilarious Martinez Reaction To Mirallas' Penalty Steal During Everton v West Brom – Or Was It?
(Video) Liverpool's Jordan Henderson Hilariously Stares Down Chelsea Striker Diego Costa
Reports on BBC Sport confirm that the Belgian took it upon himself to take responsibility for the penalty, only to see his effort strike the outside of the post. Mirallas was replace at half-time, although manager Roberto Martinez later revealed that his withdrawal was caused by injury.
While Baines was unlikely to have been impressed by his teammate's actions, their bust-up falls short in comparison to these five major on field clashes – via TalkSport – which have all involved Premier League teams:
5) Ricardo Fuller v Andy Griffin (Stoke City)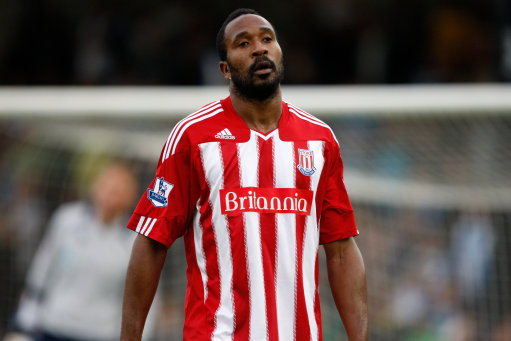 In 2008, with Stoke losing to West Ham, Fuller slapped Griffin across the face following an argument over a Carlton Cole goal. The striker was banned for three matches and fined £20,000 for his efforts.