David Beckham joined LA Galaxy in 2007.
At the time it was a controversial move, but his switch to the MLS has paved the way for the likes of Gerrard, Lampard, Henry, and Robbie Keane to follow suit.
SEE ALSO:
Stats Reveal Top 10 Premier League Free Kick Takers Ever: Ronaldo Isn't Among Them!
Top 40 Hottest Female Tennis Players In The World.
Transfer Crazy! 30 Players Tipped By Bookies To Move In January Window, With Possible New Arsenal, Liverpool, Chelsea & Man United Signings Named.
The stunning effect that the Beckham transfer had on the LA Galaxy fanbase can be seen on a series of new charts published on lagconfidential.com.
The amount of Google searches for LA Galaxy more than tripled, even affect the initial interest in the transfer died down: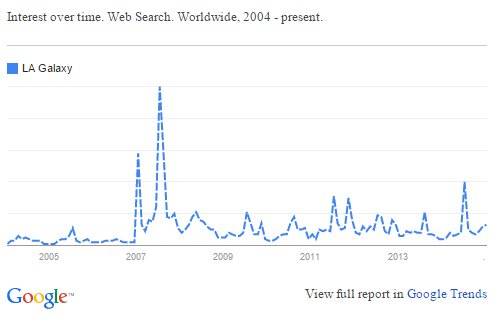 Global interest also exploded – especially in the UK and South East Asia: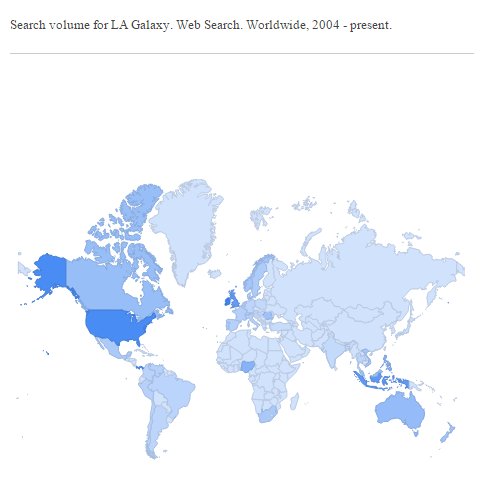 In fact, the website reports that the number of searches for LA Galaxy is now comparable with lower Premier League teams like Burnley and Leicester.
The growth is only likely to continue with the impending arrival of Liverpool legend Steven Gerrard in the summer.