Psychologist says Aguero sees Chelsea as the 'devil'
Manchester City stars, Sergio Aguero, Fernandiho and Willy Caballero produced mystery drawings at a press conference in Abu Dhabi and a psychologist has shed light on what the doodles mean, reports Manchester Evening News.
READ MORE:
Barcelona v Atletico Madrid Live Streaming Guide And Copa Del Rey Preview
Ten Things Arsenal Fans Need To Know About New Signing Krystian Bielik
Chelsea Lose €22m Adrian Mutu Compensation Case
The psychology specialist claims that the drawings are almost entirely positive as they represent a focus on the game and the job at hand with Manchester City – and there is a particular focus on the huge clash to come in two weeks at Stamford Bridge.
Take a look at the impressive drawings below!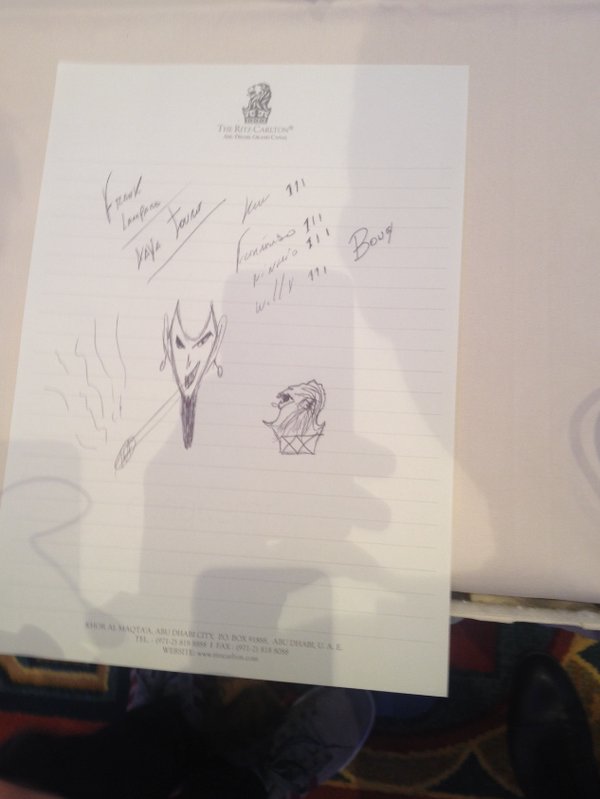 Aguero's doodle of the 'devil'
According to Professor Cary Cooper, an organisational psychology expert at Lancaster University, Aguero's drawing of a smoking devil could be illustrative of the striker's mind ahead of the huge clash against title-leaders Chelsea.
"I think Aguero's mind might be going to the game against the Premier League match against Chelsea that's coming up. I think Chelsea may be the devil type character. This game coming up is the biggest game for City this season because if they win that game, psychologically it will be more than three points," said the psychology expert.
"City is the lion while Chelsea is the devil – and they are after the devil," Cooper continued.