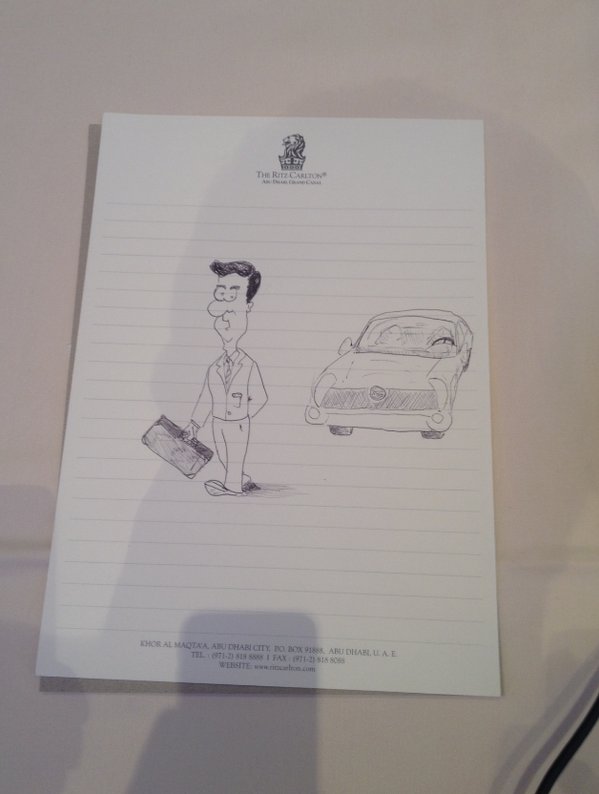 Caballero's mysterious doodle of a businessman
Caballero's skilled scribble apparently highlights goalkeeper's willingness for the job, even though the reigning Premier League Champions suffered a significant defeat in the title-race to Arsenal on Sunday.
"I think this is a perception of himself. He's saying 'I'm in a job just like any other job – I drive to work, I do my job, it's just a game," said Cooper.
"In context after the loss that City had to Arsenal I think it's positive, he's saying I've had a bad day at work but it will be better next time. He's also a very talented artists."