Second richest club in the world – United could line up another spending spree.
Manchester United are the second richest club in the world after the latest announcement of financial results for the year 2014, behind only Real Madrid in the standings.
SEE ALSO:
The best left-backs in world football, including Chelsea, Arsenal & Real Madrid enforcers
Hot WAG Alice Goodwin & Glamour Model Pal Make Stunning Page 3 Tribute
Manchester United transfer news
Despite an awful season that saw them finish 7th in the Premier League in May, the Red Devils remain a force in the global game and flexed their financial muscle in the summer as they invested heavily in some big-name signings such as club-record purchase Angel Di Maria as well as Radamel Falcao, Ander Herrer, Daley Blind and more.
This latest set of financial results surely confirms even more big-name players will be on their way to Old Trafford as the club continue to rebuild under Louis van Gaal. It is clear that the Dutchman has a vision for the club, albeit one that is sometimes hard to understand given his various experimental tactics, but it may begin to make more sense as he is allowed to bring in the players he wants.
So many big names have been linked with United since the summer, with van Gaal clearly looking to adapt a Real Madrid-style 'Galactico' approach in the transfer market. Even though Real also spend such ridiculous amounts on players, the boost they must get from the sheer hype around new signings means it is a worthwhile investment. If United can unveil the likes of Gareth Bale, Paul Pogba, Arturo Vidal and others at Old Trafford, they're going to boost their marketability even more and improve their income on things like shirt sales.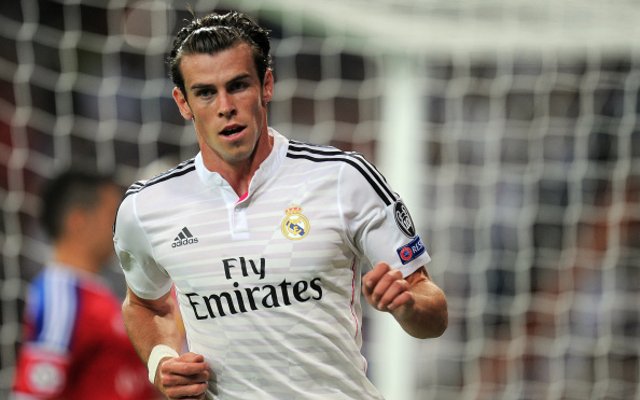 Put simply, you've got to spend money to make money, and United have done that well. That's why there is no reason to immediately dismiss sensationalist rumours such as a £117m move for Bale as ridiculous and exaggerated. It is well known that the Red Devils tried to sign Bale before he left Tottenham Hotspur in 2013, and he would be an absolutely ideal signing for the side as they look to replace that wonderful flair and spark brought to the side by former stars such as Ryan Giggs and Cristiano Ronaldo.
Speaking to ESPN in a live chat yesterday, respected journalist Miguel Delaney revealed that the club are chasing a centre-back and a right-back, which could also mean there is very real interest in the world class German defender Mats Hummels, whom it is hard to picture staying at Borussia Dortmund after their nightmare season in the Bundesliga. At right-back, it makes sense that van Gaal would want to replace the likes of Rafael, Antonio Valencia and others who have tried unconvincingly to impress in that position this season. Southampton's Nathaniel Clyne seems the ideal candidate given his suitability to the wing-back system deployed by van Gaal, though Everton's Seamus Coleman could be another big-name buy.
These are exciting times for United, who are clearly not going to be out of the top four for long, even if they narrowly miss out again this season as the influx of new players try to find their feet in the Premier League.
SEE ALSO: Angel di Maria in Manchester United's most expensive ever XI.