After news of a dramatic bust-up between Diego Costa and Jordan Henderson we take a look at some of the best tunnel bust-ups in football
Chelsea striker Diego Costa and Liverpool midfielder Jordan Henderson were reportedly involved in an explosive tunnel bust-up following the 1-1 draw in the Capital One Cup semi-final, and we remind ourselves of the top bust-ups to happen in football.
READ MORE:
Fiorentina Boss Reveals Future Of Key Chelsea Target Juan Cuadrado
(Video) Liverpool's Jordan Henderson Hilariously Stares Down Chelsea Striker Diego Costa
Hummels, Clyne & Others Surely On Their Way To Manchester United After Superb Financial Results
Manchester United v Arsenal – October 2004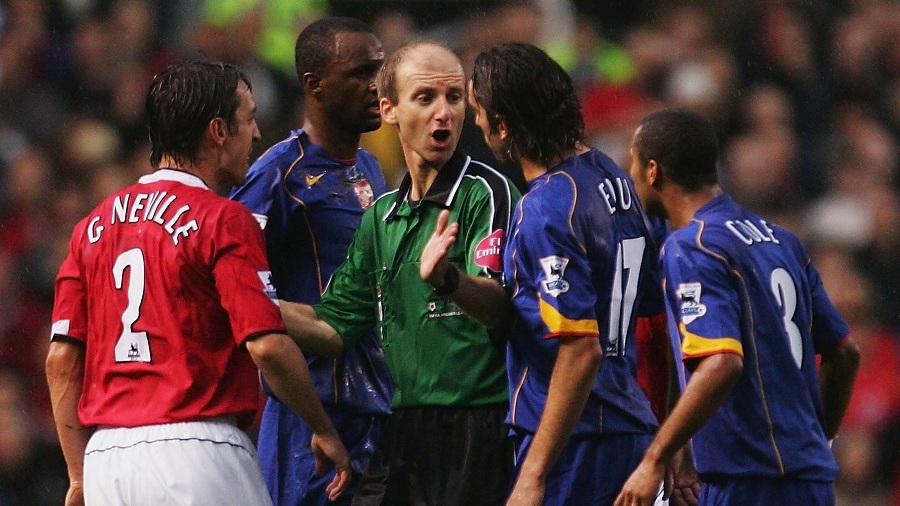 The infamous 'Battle of the buffet'
Manchester United ended Arsenal's 49 game unbeaten run in the Premier League with Ruud van Nistelrooy and Wayne Rooney grabbing the goals to seal the victory, and the Gunners were not happy with what they perceived as rough treatment from Sir Alex Ferguson's side.
The Red Devils manager was reportedly hit in the face with a slice of pizza thrown from the Arsenal dressing room. Midfielder Cesc Fabregas was alleged to be the player responsible for the pizza-throwing, but has never admitted to it.
The match will forever be remembered as the 'Battle of the Buffet', or 'Pizzagate'.