David Beckham v Alpay – Turkey v England 2003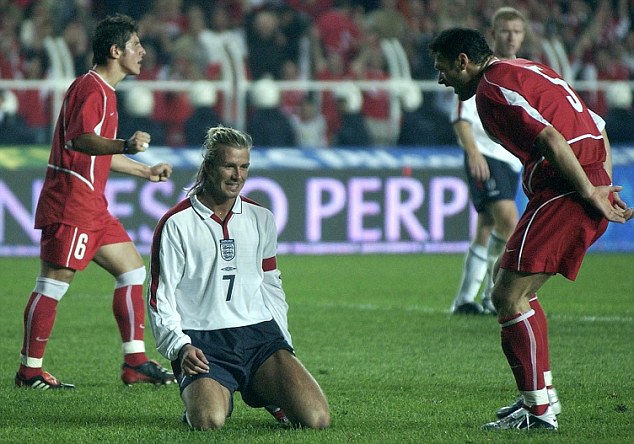 Beckham gets mocked for his penalty miss
David Beckham and Turkish defender Alpay dramatically clashed on the pitch when the defender mocked the England midfielder for his penalty miss in the Euro 2004 qualifier, and the players subsequently became embroiled in an explosive bust-up in the tunnel.
The confrontation took place during half-time and both players were called into Italian referee Pierluigi Collina's room in the hope of claiming them down.
UEFA charged both the England and Turkey FA for the bust-up.