There's more to Chiles than meets the eye!
SEE ALSO:
Manchester United 3 in, 3 out: Van Gaal to cash in on £90m duo & sign Chelsea target
Hot WAG Alice Goodwin & Glamour Model Pal Make Stunning Page 3 Tribute
Twitter Reacts To The Glorious News Adrian Chiles Has Been Sacked As ITV Football Presenter
1) He held a world record…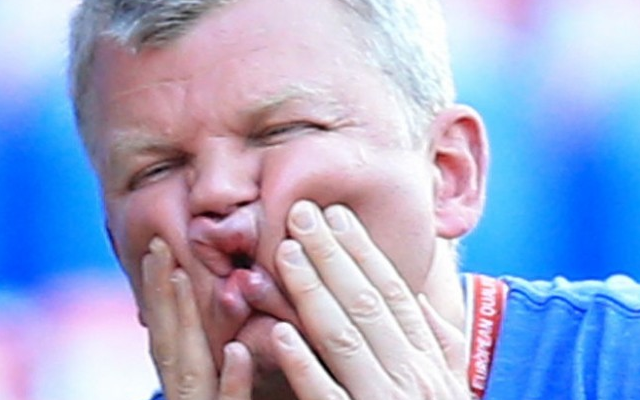 Adrian Chiles did for some time hold the world record for the number of kisses received in 60 seconds, with 78. This landmark achievement stood until it was finally broken in 2009.
(Video) Adrian Chiles At His Best: Remembering The Most Cringeworthy Moments From The Former ITV Presenter