Five facts about stunning Super Bowl model Charlotte McKinney.
The next Kate Upton is here and about to become the new hottest face on the small screen when she advertises a burger for American fast food chain Carl's Jr during the Super Bowl.
See Also:
Eugenie Bouchard Image Gallery
Charlotte McKinney – This year's Super Bowl ad babe
And seeing as she's about to be everywhere, we couldn't help but wonder who she is! So with that in mind, below are five things you should probably know about her.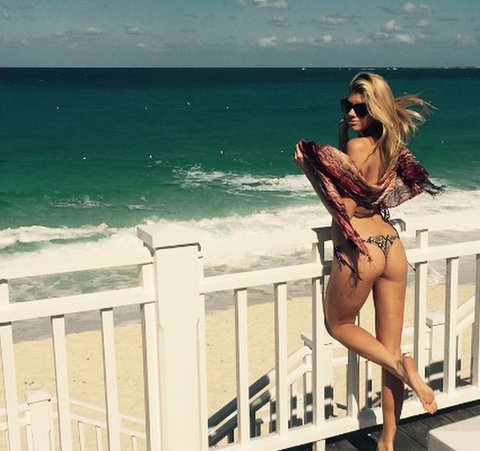 5. She slated fellow model Kendall Jenner
In September last year she took a swipe at Jenner claiming that she was only famous because of her last name. "A lot of girls have been working in this industry for years, and struggling and [Kendall Jenner and Ireland Baldwin] walk in one day because of their last name, but whatever, if people like them, then let them do it," she said.
ME-OW!