Mario Balotelli is still awaiting his first Premier League goal after a run of indifferent form…
Liverpool striker Mario Balotelli has been told to 'shape up' by manager Brendan Rodgers, who has been unimpressed by the amount of effort the Italian has been putting in during training. The forward was left-out of Saturday's FA Cup draw with Bolton, which finished 0-0.
SEE MORE:
Liverpool transfer news
OUCH! Brendan Rodgers Claims Mario Balotelli Isn't Good Enough For Liverpool
Liverpool To Sell Mario Balotelli If They Can Find Buyer This Month
"He knows exactly what is required to be in this squad before he can be in the team," said Rodgers, who was quoted by BBC Sport. "I am judging it every day in training – Mario is exactly the same as every other player, there is no special treatment for anyone.
"Fabio Borini and Rickie Lambert are working tirelessly in training and when they go on they have contributed and young Jordan Rossiter, on the bench today, has been brilliant in training and I have to judge it on that.
"If you want to contribute you have to be at it every single day in training in order to be in the squad on matchday. It is difficult for him [Balotelli] but he knows the level of [where] this team is at.
"You see the aggression in our pressing and if you can't do that you are not going to be a part of what this team is trying to achieve. We had an hour or so yesterday chatting and he understands where he is at."
Of course, Balotelli is not the only Premier League player struggling to impress this season. Here's the full list of top flight stars that we think need to improve:
10) Radamel Falcao (Manchester United)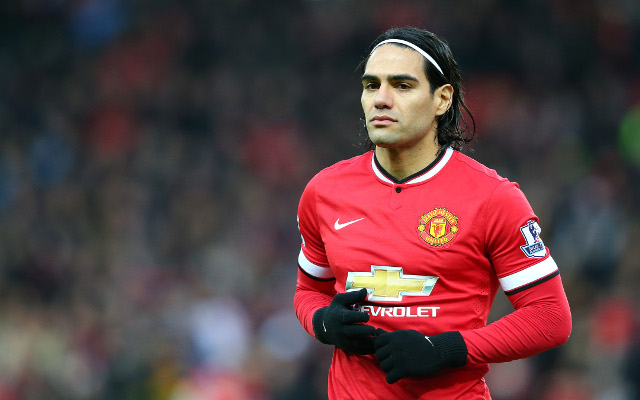 So much was expected of the Colombian at Old Trafford this season, but he's struggled for both form and fitness. He's struggled to justify his huge wages or the potential transfer fee United would have to pay to take him permanently from Monaco.
SEE ALSO: Brendan Rodgers tells Mario Balotelli how to get back in the Liverpool lineup