Scouse humour is often the best humour.
Liverpool fans have been reacting with great sadness to the news that legendary skipper Stevie G will be leaving.
SEE MORE
Brendan Rodgers On What Mario Balotelli Must Do To Get Back In The Liverpool Team
Man United Close In On £20m Southampton Star as Full-Back Stalls On New Contract
(Video) Cristiano Ronaldo Dresses as Homeless Man, Shows Off Football Skills In Madrid City Centre
One fanzine has seen the funny side, however. What does this picture remind you of?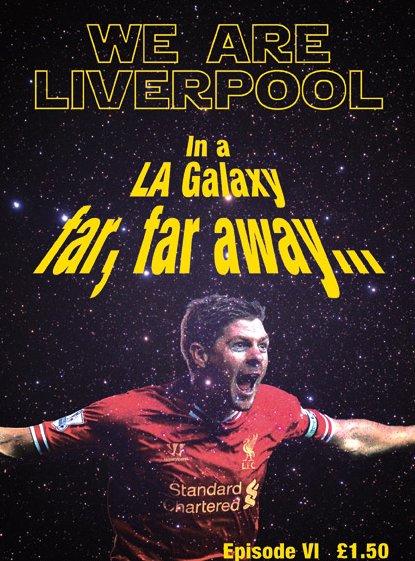 Liverpool are reportedly scouting Luke Skywalker as a like-for-like replacement for their captain…