Mauricio Pochettino has got his team through to the final…
Tottenham drew 2-2 with Sheffield United in the second leg of their Capital One Cup semi final on Wednesday night. After their 1-0 win in the first leg this means that they have gone through to the final at Wembley.
SEE MORE
(Videos) Goals! Sheffield United 2-2 Tottenham, Is The Unbelievable Comeback Over?
(Video) Goal! Sheffield United 0-1 Tottenham, Is This Christian Eriksen Free-Kick The Best Goal Of The Capital One Cup This Season?
Chelsea Star Eden Hazard Becomes A Tottenham Fan For The Night
How did their players fare on the night?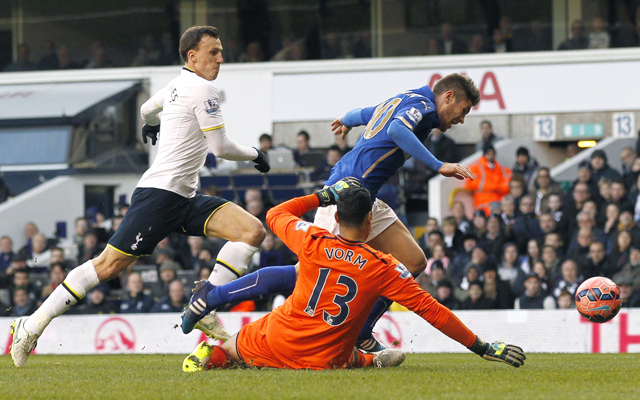 GK) Michel Vorm, 4
The Dutchman doesn't look to have recovered from his howler against Leicester City on the weekend and looked shaky throughout. He did make a few good late saves to keep Spurs in it though.
RB) Kyle Walker, 5 
The right-back was okay going forward, but is another who didn't look reliable at the back.
LB) Ben Davies, 4
Both of Sheffield United's goals came from crosses, and the full-backs should have done more to stop them.
CB) Eric Dier, 5
When a League 1 side score twice against you it really isn't good enough, but at least the 21-year-old has the excuse of youth.
CB) Jan Vertonghen, 3
Here is a player that can't use his age as an excuse, and the Belgian should be very disappointed in his performance.