Chelsea fans have a right to be angry – even at a club legend.
Let's be clear, Chelsea fans are a spoilt bunch who have tasted the kind of success beyond their wildest dreams before Roman Abramovich bought the club in 2003. Their club as a whole is far from a favourite among neutrals, partly due to the way manager Jose Mourinho conducts himself in the media…
SEE ALSO:
Football Manager 2015 Wonderkids
Ultimate Tennis WAGs Battle
Chelsea transfer news
So, naturally, with this whole Frank Lampard issue raising its ugly head this week as he prepares to return to Stamford Bridge as a Manchester City player, albeit only on loan, much of the talk has been about how wrong it is of the Blues not to be welcoming him back and marking the occasion somehow. After all, this is a player who gave thirteen years of great service to the club, winning three Premier League titles, the Champions League and eventually working his way to becoming the top scorer in their history.
Lampard is undoubtedly a club legend and will probably be viewed as such in the long term. For now, however, he arrives as part of a squad that is looking to dent Chelsea's title hopes; City have to win this weekend to have any realistic chance of retaining their Premier League crown, and Lampard remains a dangerous player, showing he can still do the business even at the age of 36.
The player himself has been quoted as saying none of this is his fault – he wanted to stay at Chelsea but they decided not to renew his contract. He has also insisted he never planned to end up at City or even at another Premier League club as he signed for MLS side New York City FC.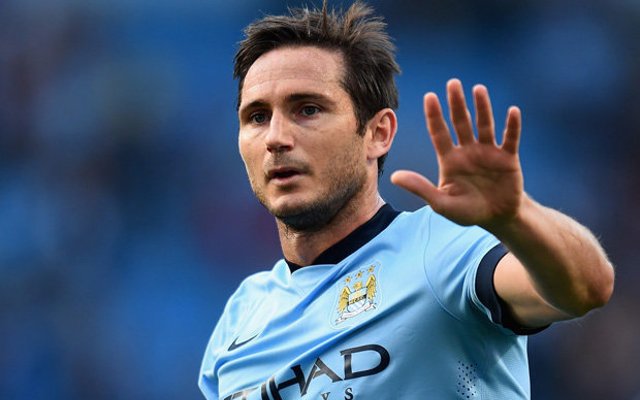 Still, it is foolish to believe the former England man is some kind of helpless victim in all of this. Despite his age, he would no doubt have had a whole host of offers on the table for him in the summer, and yet he ended up picking New York City, a franchise of the club we all know from the Etihad Stadium. He knew what kind of situation he was putting himself into, and even then he didn't have to accept a loan offer when Manuel Pellegrini came calling.
Does he owe Chelsea fans anything after over a decade of service? Perhaps not, but put yourself in the position of a Chelsea fan for a moment and imagine seeing one of your cherished favourites lining up for a rival. Arsenal fans will be used to it by now, but Robin van Persie's decision to join Manchester United will have been one of the most painful of the lot, and it is a reminder that fans often mean nothing to players in the modern game. If the right offer comes along, with the kind of money and fame that suits them, they will happily turn their back on years of support – in Lampard's case, thirteen years of worship – to boost their own career and paypacket.
Is it so much to ask that a player shows some loyalty? Lampard was not a one-club man, but he may as well have been. In an age where players move every other season or even every year in some cases, he could have behaved a little differently. If he truly cared about Chelsea he could have played for many other English clubs that wouldn't have left such a bitter taste. Now, however, he is out to stop them winning the title, and that makes him the enemy, just like the rest of the players in the City squad. He may well get his welcome back from the club at another point in time, but this particular match is not the time for sentiment.