Monterrey fans are protesting about their team's bad start to the season.
The fans decided to show their dissatisfaction on the streets by hanging insulting signs on bridges.
SEE MORE:
Chelsea Vs Man City: Frank Lampard Delighted With Stamford Bridge Reception
Thierry Henry Full of Praise for Imminent Chelsea Signing Juan Cuadrado
Chelsea vs Man City: Manuel Pellegrini Not Happy With Point from Blues Clash
In the image below you can see the sign which says "FEMSA, sports intelligence?" questioning the owners of the club for the decisions and lack of strategy.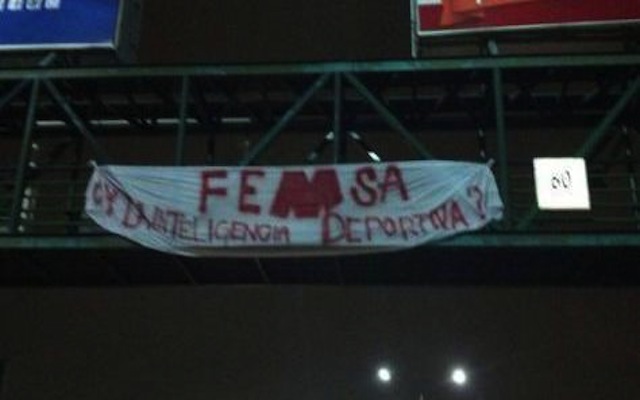 So far this season Rayados have two defeats and one victory, this Saturday they will face Veracruz who are the current league leaders. If Monterrey lose again, their manager Carlos Barra runs the risk of being replaced after the fans' pressure.