We had the same reaction when reading these, Lionel…
With the transfer window now slammed shut we look at some of the reported deals that clubs were said to be keen on, but looking back on were actually quite ridiculous to ever suggest.
SEE MORE:
Top Ten Most Bizarre Premier League Signings Including Man United & Liverpool Flops
You Won't Believe What This Arsenal Fan Posted About His Mum On Instagram
(Image) Top Ten January Premier League Signings In Their New Club Shirts Including Arsenal Defender, Chelsea Wide-Man and Man United Keeper
Here's the top 10:
Saido Berahino (West Brom to Liverpool)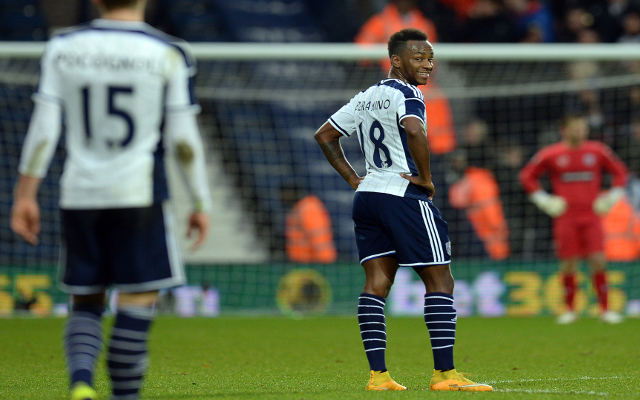 A good idea in prospect until you realise the man who may be being tasked with trying to keep West Brom afloat would cost the best part of an arm and a leg with his "English Premium" added on to his transfer fee.
Though if anyone was going to spend silly money on a player who turned out not to be worth it, you'd think it would be Brendan Rodgers.
Ridiculousness: 3/10