Francis Coquelin v Christian Eriksen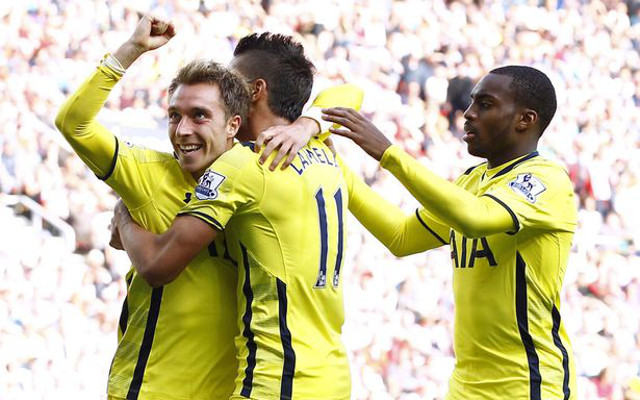 After signing a new contract, you'd expect Francis Coquelin to be in inspired form coming into this match.
And whilst Eriksen has also had a brilliant season, Coquelin has managed to marshall the middle to great effect and marked the likes of David Silva out of the game in Arsenal's recent 2-0 win at Manchester City.
The Frenchman will have to be aware of the Danish midfielder's runs from deep, especially late in the game as he has scored four goals after the 88th minute so far this season.