Saturday's biggest stories for the Reds.
West Bromwich Albion will sell Liverpool target Saido Berahino in the summer for £20m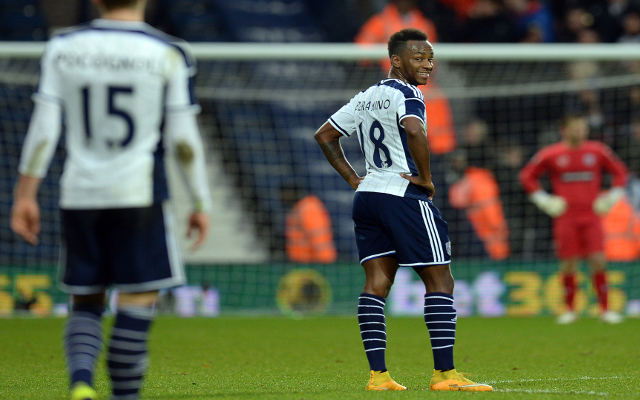 Both the Reds and Tottenham Hotspur have been put on alert as the Baggies finally have accepted they are going to lose Berahino, according to the Daily Mail.
The 21-year-old has made himself unpopular among the West Brom hierarchy after claiming he was considering 'moving on to bigger things' at the end of the season.
The Birmingham club are therefore willing to part company with Berahino, but only if a potential buyer pays them upwards of £15m.
READ MORE:
(Video) Everton v Liverpool – Check Out Steven Gerrard's Best Ever Merseyside Derby Goal.
(Video) BBC Reporter Asks Passer-By About 1967 Merseyside Derby – Turns Out To Be The Liverpool Goalkeeper.
Why This Weekend's Premier League Fixtures Could Define The Entire Season – Including Arsenal & Liverpool Fates.