Arsenal boss Arsene Wenger has claimed that Theo Walcott is one of the best players in the world…
Speaking ahead of Arsenal's North London derby clash against Tottenham Hotspur at White Hart Lane, Gunners boss Arsene Wenger raised eyebrows by claiming that Theo Walcott was one of the best players in the world.
SEE MORE:
Arsenal's Star Says Man City Win Was 'Massive Statement' For Title Credentials
Tottenham's Adebayor Beats Arsenal Legends To Top Spot Of North London Derby Scorers
North London Derby: Worst Arsenal & Tottenham XI In The Premier League Era, With Chamakh & Soldado Upfront
Prior to Saturday's game the 25-year-old, who is still in the process of recovering from a long-term injury lay-off, had played 288 games for the Emirates Stadium club, scoring 71 goals across a near ten year spell in the English capital – hardly Lionel Messi or Cristiano Ronaldo form.
However, Wenger was quoted by the Daily Mirror as saying: "Theo's first quality is the quality of his reception. The timing of his runs, and the area of where he gets the ball.
"The timing and the movement is absolutely exceptional – one of the best in the world, with the timing of his movement and where he goes. When I say quality of receptions, it's the area where he will get the ball.
"In that, he is certainly top, top, top, because he has the pace behind it as well. I think he is not completely there yet. It's normal because he's been out for a year but you can see week after week, he gets better."
In the list below we rank the ten most overrated Premier League players. Click through the list below to see where we rank Walcott: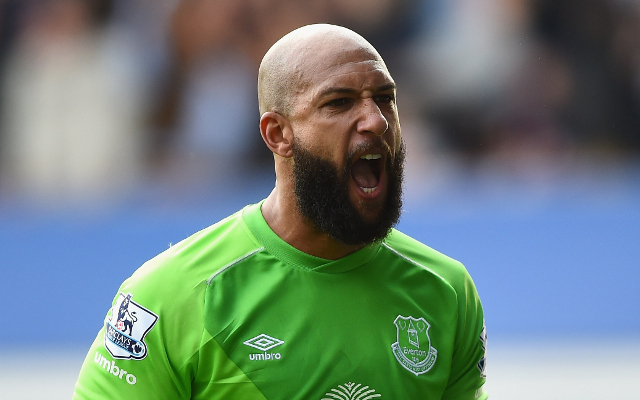 10) Tim Howard (Everton)
Howard's performances for the USA at last summer's World Cup had pundit ranking him among the best goalkeepers in the world. However, his supporters have been left disappointed this season, as several costly mistakes saw Everton drop down the table.